The Student Engagement Network Grant Program is now accepting applications!
Beginning in summer 2017, the Student Engagement Network will be awarding grants of up to $3,000 to support student experiential learning endeavors. Examples include financial support for unpaid internship or research opportunities, living expenses, travel costs, conference fees, and more.
WHO IS ELIGIBLE?
Students must be currently enrolled, undergraduate students. Students applying for summer funding must be enrolled in summer courses or registered for courses the following fall.
Students must be in good academic and disciplinary standing with the University.
HOW TO APPLY
Identify a supervising faculty member, staff member, academic adviser, or another adviser who will either mentor you, assess your work, or supervise your effort.
To learn more about the Student Engagement Grant Program, visit http://sites.psu.edu/engagepsu/sen-grant-opportunity/.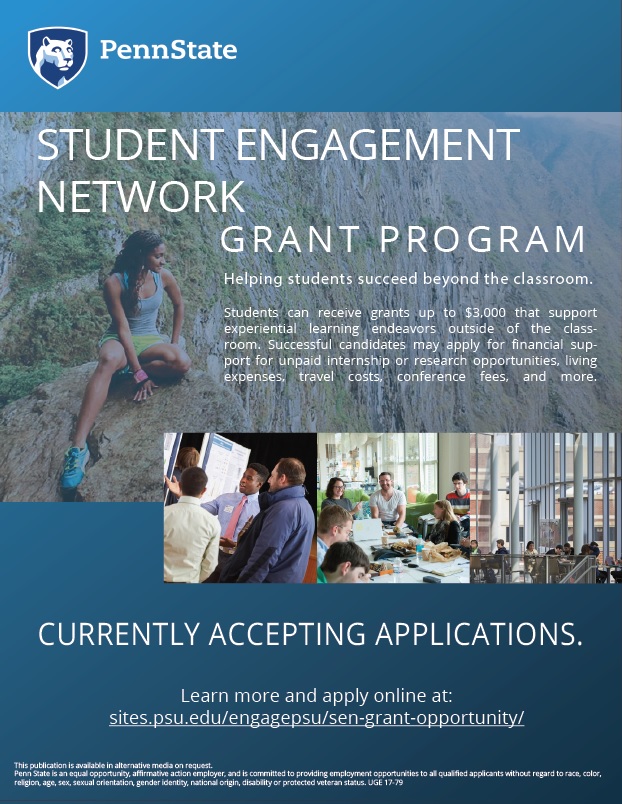 Publish Date:
Thursday, April 13, 2017 - 3:30pm